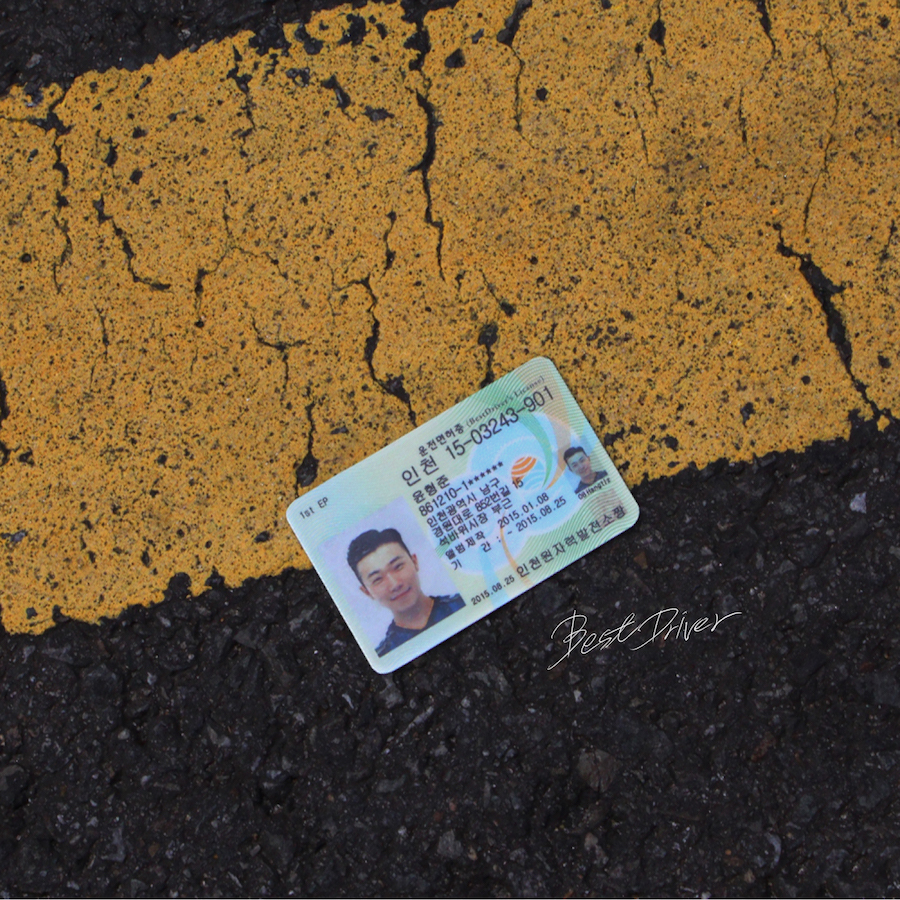 Hangzoo Album <BestDriver>
발매일 : 2015.08.25
장르 : Rap / Hip-hop
Track List
1. 일방통행 (One-way)
2. 진입금지 (Do Not Enter)
3. Skit 승차거부 (Passenger Refusal)
4. 싸워 (Feat. 차붐) (Fight)
5. 에프킬라 (Feat. BewhY, Don Mills) (F.Killer)
6. Skit 해태 타이거즈 (HAITAI Tigers)
7. 유능제강 (Feat. 최자 Of 다이나믹 듀오 & Ja Mezz) (Judo Spirit)
8. 거울 (Mirror)
9. BestDriver (Feat. 개코 Of 다이나믹 듀오)* title
Hangzoo 'BestDriver'
'BestDriver', the first solo album of Hangzoo, which describes the overall flow of the album in driving a car.
The title and title track of this album, 'BestDriver', is a song that is made by adding weight to each song.
Hangzoo, who usually works on lyrics while driving or in the car, didn't mean to do this album either.
Most of the song's work (ideas, lyrics, etc.) was done while driving, naturally setting the overall vibe of the album 'BestDriver'.
The small wish of Hangzoo is that I hope the listeners can drive and watch the album from beginning to end!



1. One-way

An interesting rap line that wanted to compose a song only with verse without chorus first came to mind in the intro, followed by the title and idea.




2. Do Not Enter

A song that is an extension of track number one, 'One-way'.




3. Skit Passenger Refusal

Refusing to introduce




4. Fight (feat. Chaboom)

The manly Chaboom in Ansan and the manly track in front of the manly ones.




5. F.Killer (feat. BewhY, Don Mills)

If I have an "enemy," it's a track about how they become "bugs".




6. Skit HAITAI Tigers

I got the idea from the voice mimicry that comes to mind when I hear "HAITAI Tigers manager Kim Eung-ryong".

and I have completed it by mixing it with my situation.




7. Judo Spirit (feat. Choiza of Dynamicduo, Ja Mezz)

My major is judo. I wanted to write lyrics by comparing the spirit that I consider the most important in judo. 'Softness overpowers strength.




8. Mirror

It is a song that is written with a monologue concept in front of the mirror. If you ask questions and make gestures in the mirror,

you will only see the same me, let alone the answer. It is about checking the reality one more time and finding the answer.




9. BestDriver (feat. Gaeko of Dynamicduo)

The title song 'BestDriver' is also the title song. It has the overall concept of the album.