Amoeba Culture
About us

Glocal Bridge

Project Campaign

Amoebahood

Culture Sharing Platform

ACT

Goods & Items
Key words
Music
Content
Synergy
Culture
Upon music and art genres
new imagination to make
contents.
Challenges to combine
art with music
To make creative synergy
effect,
And power for new culture
of our own.
Amoeba Culture

Begun with hip-hop as the main genre,
centered on Dynamic Duo from September of 2006,
Amoeba Culture.
We begin our journey to create the synergy effect from combination between music and other art fields for various contents.
Just like a single cell amoeba does cell division,
creativity and imagination allow diversion of thoughts.
On these thoughts,
we add positive energy to make our own "new culture".
Through creative and new culture,
we will make vital cultural contents spreading not only over Korea but also over the world.
Amoebahood
Culture sharing platform, AmoebaHood

AmoebaHood,
culture sharing channel of Amoeba Culture over genres.
Cultural channel of Amoeba Culture to share concerts, exhibitions, art toy figure making, and other creative activities.
Amoeba Hood has been in charge of numerous projects along
with many artists and musicians.
Open to everyone,
AmoebaHood is a platform of broad artistic activities.
With AmoebaHood,
we will explore unlimited potential with various domestic and overseas artists and companies.
Glocal Bridge
Project campaign, Glocal Bridge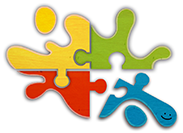 Glocal Bridge,
project campaign to return cultural talents and values to society.
It is a cultural support project of Amoeba Culture
begun to become a bridge to introduce and deliver power and values of culture.
Glocal Bridge (Global+Local+Bridge) is
spaces of people who pursue good meanings and good ideas.
With the will for more interest in meaningful spaces,
The space of movie to continue the values of showing independent films,
The historical cultural space to take roles of showing art for a long time,
The regional independent bookstore protected by love of local community,
Good cafes using coffee beans from fair trade and promoting upright consumption.
These people are with us.
Steps of Amoeba Hood will never stop and will be with valuable spaces and with those who pursue rightness.
ACT
Goods & Items

ACT,
the space of various cultural contents and commerce at the same time.
Amoebaculture Connected a Tale

: a space to connect tales of Amoeba Culture,
#ACT(curtain, act)

: referring to the opening of new Act 2 of Amoeba Culture,
A-City

: read as "A-City",
a space of expansion called "Amoeba Culture City"
Collaboration items with various brands and artists,
Ingenuous and creative contents of various musicians and artists,
Mutual sharing and valuable activities by both fans and artists,
A new concept culture &commerce platform.