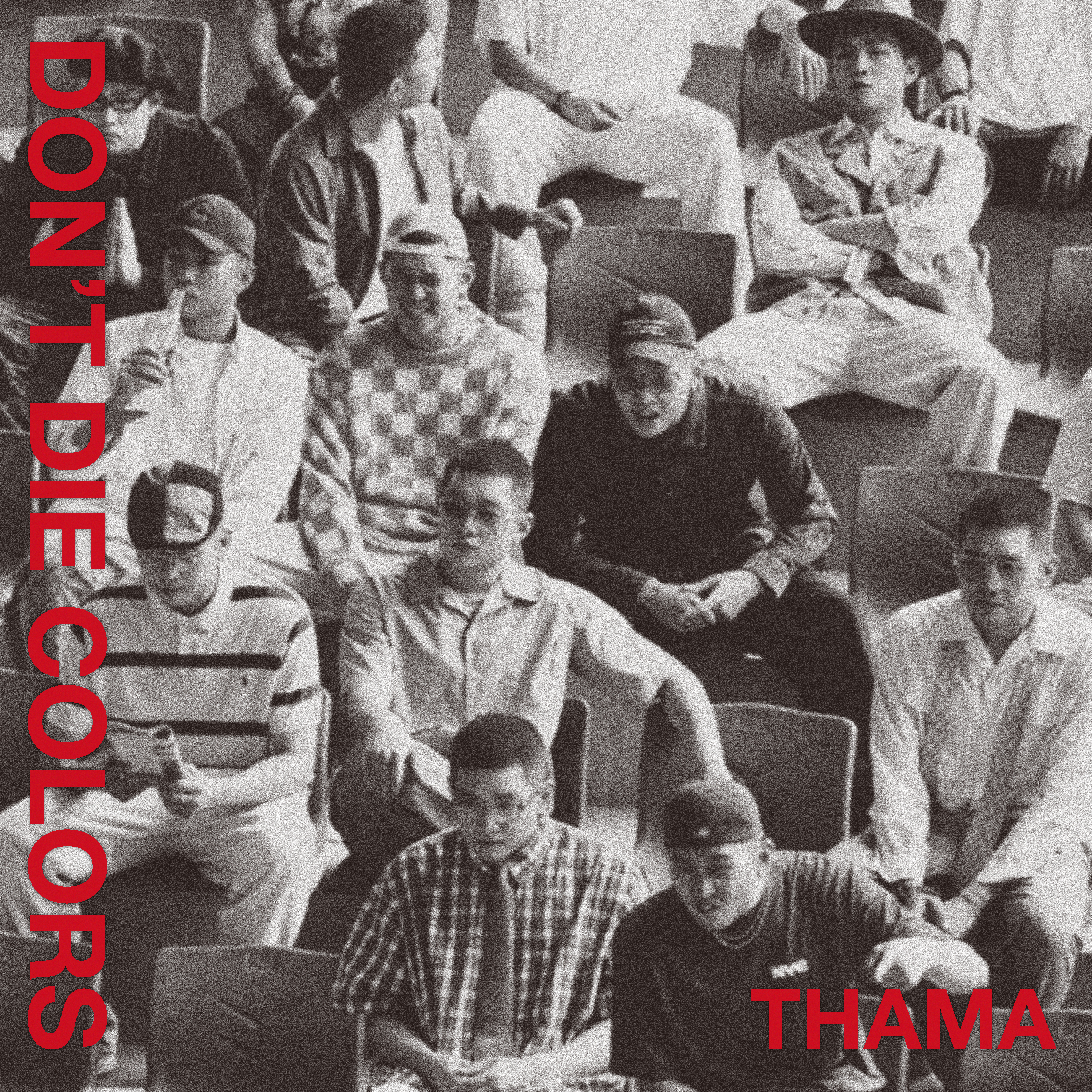 DON'T DIE COLORS
발매일 : 2021.09.28
장르 : R&B/Soul
Track List
1. Chill이란 낱말의 존재이유 (feat. Verbal Jint)
2. MAPO
3. 잠깐, 급한일이
4. 자정 (skit)
5. Blessed (feat. GSoul)* title
6. Dream Portraits
7. København (feat. KimOki)
8. Real Thing (feat. Dynamicduo)
9. 걸어가
10. Vanilla Sky (feat. 선우정아)
11. So Long (feat. I'll)
12. 순간들
THAMA - [DON'T DIE COLORS]


THAMA, with a notable background in featuring and producing tracks with musicians such as GARY, Dynamicduo, GIRIBOY, EXO, Kid Milli, george, and KANG DANIEL,
has also been active in his own music career through releasing singles and mini albums in the last four years.
And now, his long-awaited first full-length album [DON'T DIE COLORS] will be released.


Not only fans of R&B but also hip hop have been eagerly waiting for THAMA's full-length album, making it a highly anticipated album this year.
Overtime, music has evolved and changed in the way it is consumed.
Rather than simply experiencing and relating to the soul and groove found in the depth of the music,
it is now consumed through visual media and a variety of other elements. In this trend in music consumption,
the album [DON'T DIE COLORS] focuses solely on THAMA's grooves and vibes,
and pays homage to when he first got his hands on R&B music and didn't need to calculate other considerations.


Beginning with an homage to [Modern Rhymes] and [Misunderstood] by Verbal Jint who he enjoyed listening to since middle school,
he collaborated not only with Verbal Jint but also with notable artists GSoul, KimOki, Dynamicduo, sunwoojunga, I'll, and SOLE,
who all have a diverse fanbase for their distinct styles and color to add another layer of depth to his music through this synergy.


In addition, the performances of ampoff, SHINDRUM, Noogi Park, HAEUN, KimOki, SUZANNE, HAAN, Fisherman,
and others involved in the production add a new element of musical appreciation that highlights the emotions in the album.